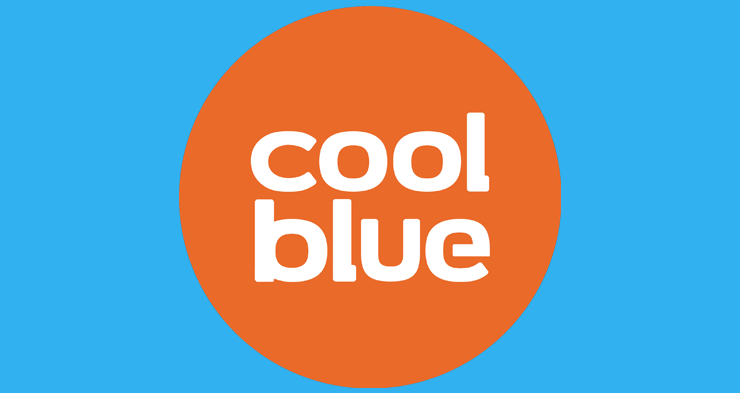 Coolblue: Junior Data Engineer
What does a Junior Data Engineer at Coolblue do?
You love to take part in designing and building data processing pipelines that combine and transform raw data to create valuable analytics using a combination of SQL and Python (Airflow). You are eager to learn and explore with the team opportunities to create real-time data products using technologies such as Kafka and Dataflow. You are super enthusiastic about what you do and always look for new opportunities to improve our Customer Journey by keeping in contact with business people and analyzing a gazillion bytes of Data. In time, you will have gained so much knowledge on these topics, you'll be coaching your colleagues about those topics, presenting inspiring demos and be the go-to-person when it comes to such technologies. Would you also like to become a Junior Data Engineer at Coolblue? Read below if the job suits you.
You enjoy doing this
Work with data! You love to get some raw data and transform it into actionable insights that can be used to steer the future of Coolblue.
Learning from your colleagues and sharing knowledge through pair programming and code review.
Be autonomous and eager to learn new technologies by yourself through training courses provided by Coolblue and discuss it with your colleagues.
Talking with your team members but also with colleagues working at the business side. Collaborate with them, learn from them and share your findings with the team. Find new ways to serve the business with data!
Working with an Agile/Startup mindset focused on improving our Customer Journey.
You recognize yourself in the following
You have a technical Bachelor's or Master's degree, preferably in Computer Science or Computer Engineering.
You have at least 1 year of relevant work experience (for example during an internship or a (side) job).
You are familiar with SQL to explore data.
You are familiar with a programming language (knowledge of Python is a plus).
Knowing Data Modeling and ETL best practices is a plus.
Knowledge about Airflow is a plus.
We get an extra big smile if you are familiar with Infrastructure as Code, Continuous Integration or Big Data on Google Cloud Platform.
You would like to learn to work in an Agile environment.
You are willing to learn new technologies.
You are already living in the Netherlands
This is what you're looking for in a job
Money.
25 leave days. As long as you promise to come back.
Travel allowance and a retirement plan.
With over 30 training courses in our own Coolblue University, you can become a little better every day.
A discount on all our products.
An extraordinarily good work environment with colleagues who make you happy, epic (digital) Coolblue parties, pub quizzes and other activities.
At this moment, we all work from home. Of course, we'll help you create the best home-office possible. Including desk chair, laptop, and blue garlands.
A picture-perfect office at a great location. You could crawl to work from Rotterdam Central Station. We recommend just walking for 2 minutes, though.
A job at one of the fastest-growing companies in the Benelux.
Room for new initiatives and ideas. We're always open to those, whether you've been with us for a week, month, or a year.
A flexible workplace. Work in the Netherlands where you like and meet your team a few times a month in our office in Rotterdam. (Depending on the Covid-guidelines)
Working together in an international environment with colleagues from the Netherlands, Belgium, Spain, Brazil, Mexico, Italy, and many more.
City

Amsterdam

Province

Noord-Holland

Language

Dutch, English

Function

Analytics Manager

Expertise

No Experience (0 years)

Education

MBO
Permanent