[wpdevart_countdown text_for_day="Days" text_for_hour="Hours" text_for_minut="Minutes" text_for_second="Seconds" countdown_end_type="date" end_date="03-09-2021 12:00″ start_time="1623833046″ end_time="0,1,1″ action_end_time="hide" content_position="center" top_ditance="10″ bottom_distance="10″ countdown_type="button" font_color="#000000″ button_bg_color="#3DA8CC" circle_size="130″ circle_border="5″ border_radius="8″ font_size="30″ countdown_font_famaly="monospace" animation_type=""][/wpdevart_countdown]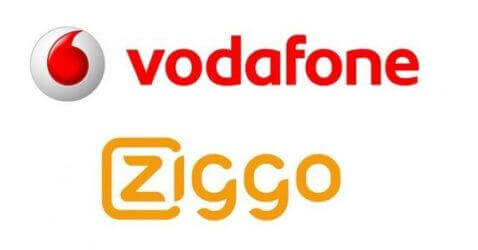 VodafoneZiggo: Tech Talent Program
About the program
Lots of learning. Lots of growth opportunities. And lots of fun. That's what the Technology Talent Program is all about. Actually, we should add "lots of Technology", because you'll get the opportunity to learn, grow and specialize within our Technology department. During the Technology Talent Program you'll be starting on a job in one of our 4 focus domains: 5G, Data Analytics, Cloud & Internet of Things (IoT). Matched to your ambitions, background & studies.
Set your own course
The Technology Talent Program is the ultimate fast track to a challenging career in an organization that uses innovative technology to connect people. With each other. And with the rest of the world. In this program, you'll discover who you are, what you're capable of, what you want to learn, how to grow, how to reach your ambitions and how you can get there with us.
It is called learning in a hybrid way with all useful trainings available you'd wish for by our Unlimited Learning offer and by learning on the job, while being mentored by our technical specialists on the domain.
Data Analytics
You crunch problems for breakfast and you enjoy solutions as desert? Your brain is as hot as an HDD and fast as an SSD? You're fit in programming, machine learning and/or interested in AI? Then you are a perfect fit for us.
Within the Data domain you collect, store and analyse health information of our network to make it meaningful to the entire company. We detect trends and anomalies to create the feedback loop to our network, aiming for self-healing of consumer services, before the consumer even becomes aware of a disturbance. You become part of a team that uses newest technologies and open-source software to create the best solution to any problem.
5G
Mobile Core Engineering is the backbone platform that creates the needed rock-solid and bulletproof infrastructure to facilitate all mobile telecom grade Data & Voice services.
Introducing 5G starts here, together with a complete new cloud native technology. Based on this platform we are rebuilding the telecom services into the next dimension.
In this frontrunner position, we create an environment where the network has abilities like self-healing and self-solving with respect to network issues. Automation of services gives us the opportunity to fulfill our customer needs and translate them into innovative customized services.
Network
You lay the foundation for a micro-service based and API environment and services that facilitates, empowers and inspires teams to maximize customer value. 24/7 and at breakneck speed, so time to market is minimized.
An impactful role, because VodafoneZiggo connects millions and leads the pack in revolutionizing fixed, mobile and internet services. A role that comes with a unique set of challenges. How can the service network environment accelerate our transition into a digital telco? How can we make sure our new NaaS and Micro-Service, and legacy solutions don't end up in a prolonged and messy divorce? Which building blocks are essential for developers, and which can be relegated to the nice-to-have backlog? We have the questions; you have the answers!
Cloud
You are part of the Cloud Enablement Team (CET), the team which builds and runs the Public Cloud landing zone within VodafoneZiggo. You help to provide a secure, accelerated way to use public cloud services. So you'll deploy secure environments as an out-of-the-box service, and then hand these accounts over to our internal customers which use the public cloud responsibly, but with full autonomy and agility. That is how we enable our organization to transform and disrupt the market with cutting-edge cloud services and technology.
How do we do this? CET loves technology – we strive to automate our services and use cloud native, managed capabilities so we can focus on delivering value quicker and better.
We use CI/CD pipelines for deploying our code (duh!), serverless technology, Python and shell scripting – but we are pragmatic and open-minded as long as it gets the job done well.
Your Development Path
Unlock your potential 

All roads are open as Tech Talent at VodafoneZiggo. And where those roads lead? We honestly don't know yet, because we have only just embarked on our journey and it's up to you and your team to map the terrain. That requires a 'dare-devilish' spirit because you sometimes have to make bold decisions without knowing all the facts. Let alone all possible outcomes. The role also calls for true craftsmanship. After all, you are the (wo)man with the plan, and colleagues look to you for guidance and inspiration. Our Unlimited Learning program will help you to unlock your potential. You can also expect the following:
Inspiring onboarding program for a kick start of your career
A buddy who can help you find your way within VodafoneZiggo and who is there for you when you don't know the answer.
Access to thousands pieces of training. Budget? Unlimited! Choose from our extensive catalog of online courses, or register for one of the classroom trainings from the big educational institutions in the Netherlands. We've got topics such as communication, personal effectiveness, data, marketing, technology, finance, leadership, and much more.
External cross-domain training sessions with your fellow Tech Talents
On and off the job coaching by our Director Andre Beijen, knowledge sessions by out Tech Authorities, project guidance by your manager and a personal buddy who will show you the ropes at VodafoneZiggo.
Review sessions with your fellow Tech Talents to learn about (the next step in your career at?) other domains.
Are your our new tech talent?
APPLICATIONS FOR SEPTEMBER 2021 WILL OPEN APRIL 2021
Are you our new Tech Talent? This is what you bring to the table:
A 'brand new' degree in a relevant Technology related field. If you graduate any time before September 2021, that's also fine!
You have a technology mindset, broad interest, you love pioneering and are a natural-born team player who is open for everything and everyone.
You can program in at least one language (C#, Java, Python or C++)
Analytical prowess is a must: you think fast, can fathom complex processes, and find your way in no time. In systems. And in organizations.
You have great passion for emerging technology.
You have affinity with one of the Emerging technology domains (Cloud, IoT, Data, 5G)
You have the eagerness and willingness to unlock your potential by (unlimited) learning on the job.
Speaking English is a must, Dutch is an advantage.
Select your domain and start your journey
Your final destination is unknown. But the domain you select will have an impact on the road you travel. Which track best suits your background, interests and ambitions? You can choose out of the four domains within our emerging technologies: Cloud, Network, Data and 5G. Don't worry, your choice does not have to be a permanent one. With our Unlimited Learning we help you to keep on improving yourself and we encourage internal transfers to other domains to benefit both your career and VodafoneZiggo.
We offer you
A fast track to a challenging career within Technology, in an innovative and highly dynamic work environment.
Plenty of room for big aspirations and entrepreneurship.
The opportunity to become part of the Young VodafoneZiggo community.
Work from home and meet your colleagues in Amsterdam, Eindhoven, Maastricht, or at our 'state of the art' Central Office, located in the heart of Utrecht: Hoog Catharijne
Attractive working conditions, a laptop with SIM card, a mobile phone with free subscription and a NS business card enabling you to travel first class around The Netherlands 24/7.
---